Critical Care
The Critical Care Unit at KIMSHEALTH is a division that fosters special care to the patients undergoing acute or severe illnesses and in cases of trauma. KIMSHEALTH Department of Critical Care is well-known for providing intensive care to the patients and has been recognized as one among the top hospitals in Kerala. The unit is supported by specialized physicians and distinctively trained nurses to ensure the highest quality of care. With periodical administration of drugs, whenever required to helping the patient feel comfortable, our staff in the critical care unit provide unique and sensitive care to the patients.
Our facility is stacked with state-of-the-art equipment to ensure that immediate assistance is provided to the inpatients who are brought in during an emergency. With our special team of doctors and nurses working around the clock, KIMSHEALTH is the preferred hospital for medical emergencies in Kerala .
---
Our Doctors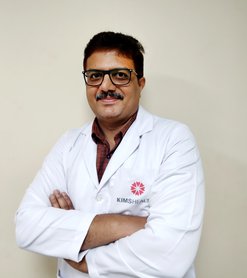 Dr. Rajesh Sasikumaran
Consultant Intensivist
---
Critical Care
---
KIMSHEALTH Trivandrum
---
Procedures & Treatments
Provides state of art facilities including ventilators, monitors, CRRT, Cardiac output monitoring, and ECMO facilities.
Standard Operating policies and Infection Control Practices for enhanced patient safety benchmarked to International Standards.
24/7 coverage of ICU by consultants.
Government of India accredited training center in Intensive Care.
---
Videos
View All Videos

---
Articles
View All

---