Cardiology
"Have a heart for your heart"
Our cardiology department helps patients prevent heart disease by changing their lifestyles and routines. We deal with the treatment, medical care and diagnosis of simple as well as complex cardiac conditions such as coronary artery disease, electrophysiology, congenital heart defects, heart failure and valvular heart disease etc. Our dedicated approach has been proven to provide maximum impact and maximum benefit from medications and all other forms of treatments provided.
Our Doctors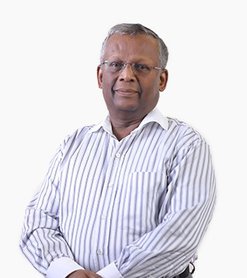 Prof. Dr. G VIJAYARAGHAVAN
Vice-Chairman & Director-Medical Services, Dean-Academics Senior …
---
Cardiology
---
KIMSHEALTH Trivandrum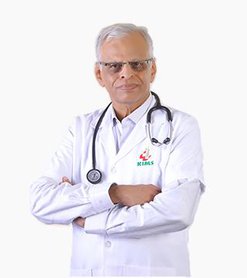 Dr. Ramakrishna Pillai V
Director - Interventional Cardiology, Senior Consultant …
---
Cardiology
---
KIMSHEALTH Trivandrum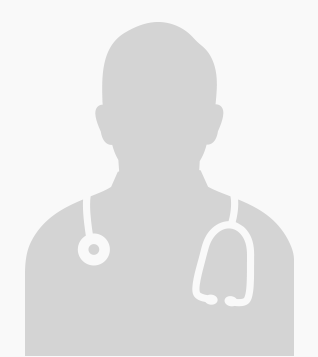 Prof. Dr. Zulfikar Ahamed
Senior Consultant
---
Cardiology
---
KIMSHEALTH Trivandrum
---
Procedures & Treatments
Facilities Available
● 12 bedded intensive cardiac care unit
● 2 modern cath Labs
● Emergency angiogram and intervention within 15 minutes for heart attack patients
● Invasive and noninvasive diagnostic evaluation and testing
● Hassle-free packages for angiogram and angioplasty
● Preventive health checkups
● Follow up for discharged in-patients
● Patient and Family counselling
● Intensive care cardiac unit
● 2 Modern cardiac catheterisation lab
● Facilities for emergency angiogram & intervention
● Coronary angiogram, angioplasty & stenting
● Temporary and permanent pacing
● Electrophysiological studies
● ICD & other device therapy
● Interventions for various heart ailments
● Computerized ECG, treadmill and holter laboratory
● Echo doppler laboratory, stress echo, transesophageal echo
● Cardiac failure clinic
● 2D and 4D Echocardiography
● TTE (Transthoracic Echocardiography)
● TEE (TransEsophageal Echocardiography)
● Dobutamine stress echo
● Holter Monitoring
● TMT (Treadmill Test)
● 24-hour ambulatory BP monitoring
● 24-hour mobile cardiopulmonary resuscitation (CPR) equipment
● Interventional cardiology
● Angioplasty coronary (PTCA with or without stents), carotid peripheral, renal
● Pacemaker implantation - Temporary / Permanent
● Treatment of septal defects - ASD, VSD, PDA device closure, PDA coil closure
● AICD (Automatic Implantable Cardioverter Defibrillator
● CRT (Cardiac Resynchronisation Therapy)
● EPS (Electro Physiology Study)
● RFA (Radio Frequency Ablation)
● BMV (Balloon Mitral Valvuloplasty)
● BPV (Balloon Pulmonary Valvuloplasty)
---
Videos
The Information will be updated soon.
View All Videos

---
Articles
The Information will be updated soon.
View All