Gastrointestinal Surgery
The Department of GI Surgery at KIMS is a super specialty unit dealing with the management of diseases related to the human gastrointestinal tract and the related organs.
Our Doctors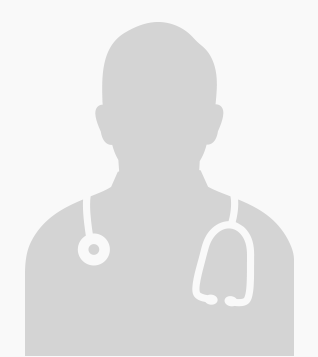 Dr. Anandakumar M
Hon. Sr. Consultant
---
Gastrointestinal Surgery
---
KIMSHEALTH Trivandrum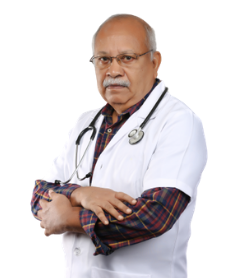 Dr. Subhalal M S
Hon. Sr. Consultant
---
Gastrointestinal Surgery
---
KIMSHEALTH Trivandrum
---
Procedures & Treatments
The Department has a team of highly qualified and experienced Surgical Gastroenterologists performing a wide range of surgical procedures for Oesophago-gastric, Hepatobiliary, Pancreatic, Intestinal & Colorectal cancers and Bariatric procedures
Minimal Access Surgery is used by our Gastrointestinal Surgeons to treat major gastrointestinal surgical problems of the intestines, pancreas and hepatobiliary tract including cancers. Apart from this, our renowned transplant care programme performs adult and pediatric Liver Transplants as well as cutting edge Hepatobiliary procedures.
Being a tertiary care Hospital, KIMS provides the best inpatient and intensive care facilities which includes
Dedicated intensive care unit
Full time intensivist coverage
24 Hrs Blood Bank
Continuous veno – venous haemofiltration
Therapeutic endoscopy
Colonoscopy
Esophageal manometry
Therapeutic ERCP
Endoscopic Ultrasonography
Endoscopic drainage of cysts
Facility for all organ support
24 hour Emergency services

Minimally Invasive Surgical Procedures at KIMS
Video-assisted thoracoscopic esophagectomy for esophageal cancer.
Thoraco laparoscopic operation for GE Junction tumors
laparoscopic d2 gastrectomy
laparoscopic whipple operations
laparoscopic assisted resection of small bowel tumors
laparoscopic low anterior resection
laparoscopic APR surgery
laparoscopic total proctocolectomy and pouch
laparoscopic right hemicolectomy
laparoscopic distal pancreatectomy
laparoscopic splenectomy both total and partial
laparoscopic lateral pancreatic jejunostomy
laparoscopic cystogastrostomy and cystojejunostomy
laparoscopic left hepatectomy
laparoscopic right hepatectomy
laparoscopic left lateral segmentectomy
laparoscopic segmentectomies
laparoscopic radical cholecystectomy
laparoscopic excision of choledochal cyst
laparoscopic management of hydatid cyst of liver
laparoscopic fundoplication of GERD
laparoscopic Heller's cardiomyotomy
---
Videos
The Information will be updated soon.
View All Videos

---
Articles
The Information will be updated soon.
View All