Hepatobiliary, Pancreatic & Liver Transplant Surgery
The Department of GI, Hepatobiliary, Pancreatic and Liver Surgery at KIMSHEALTH is a super specialty unit dealing with the management of diseases related to the human gastrointestinal tract and the related organs. The Department has a team of highly qualified and experienced Surgical Gastroenterologists performing a wide range of surgical procedures for Oesophago-gastric, Hepatobiliary, Pancreatic, Intestinal & Colorectal cancers and Bariatric procedures. Minimal Access Surgery is used by our Gastrointestinal Surgeons to treat major gastrointestinal surgical problems of the intestines, pancreas and hepatobiliary tract including cancers. Apart from this, our renowned transplant care program performs adult and pediatric Liver Transplants as well as cutting edge Hepatobiliary procedures.
Our Doctors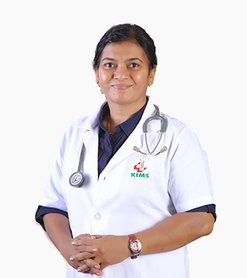 Dr. Sindhu Radha Sadasivan Nair
Consultant
---
Hepatobiliary, Pancreatic & Liver Transplant Surgery
---
KIMSHEALTH Trivandrum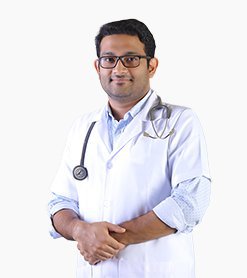 Dr. Varghese Yeldho
Associate consultant
---
Hepatobiliary, Pancreatic & Liver Transplant Surgery
---
KIMSHEALTH Trivandrum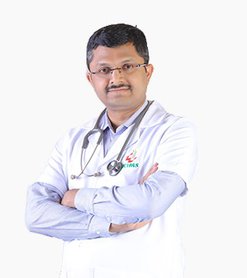 Dr. Shabeerali T U
Consultant
---
Hepatobiliary, Pancreatic & Liver Transplant Surgery
---
KIMSHEALTH Trivandrum
---
Procedures & Treatments
KIMSHEALTH Liver Transplant Program offers a comprehensive and multi-disciplinary approach to the treatment of irreversible liver disease, which has fostered excellent results in patient survival and quality of life. At KIMSHEALTH, you will have access to doctors who have vast experience in treating conditions relating to the hepatobiliary system, pancreas and other areas.
KIMSHEALTH has facilities for both deceased donor and live donor transplantation done by a multidisciplinary team.
KIMSHEALTH LIVER TRANSPLANT TEAM
Transplant Surgery

Hepatology

Transplant Anesthesia

Transplant Intensive Care

Diagnostic and Interventional Radiology

Gastroenterology

Cardiology

Pulmonary Medicine

Nephrology

Immunology

Infectious Diseases

Pathology & Transfusion Medicine

Nuclear Medicine

Social Work

Specialized Nursing

Transplant Coordination

Nutrition
HEPATOBILIARY & PANCREATIC SURGERY
KIMSHEALTH offers world-class expertise for simple and complex diseases of Hepatobiliary and Pancreatic systems. Patients receive seamless multidisciplinary care from a team comprised of hepatobiliary and transplant surgeons, diagnostic radiologists, interventional radiologists, medical oncologists, hepatologists, gastroenterologists, anesthesiologists and intensive care physicians.
Hepatobiliary - Pancreatic & Liver Transplantation unit offers treatment for:
Liver Transplantation – adult & paediatric, living & deceased donor, elective and emergency All kinds of liver resections (Open & Laparoscopic)

Laparoscopic deroofing of symptomatic liver cysts Complex resections for Hilar Cholangiocarcinoma, including vascular resections

Surgery for liver, biliary tract, pancreas and duodenal trauma

Laparoscopic Cholecystectomy

Choledochal cyst excision

CCP- Frey's Head Coring procedure, Duodenum Preserving Pancreatic head resections

Pseudocyst – cystogastrostomy, cysto jejunostomy

All kinds of Surgeries for hydatid cysts

Bilio enteric drainage procedures

Management of Post cholecystectomy bile duct injury, biliary sepsis, biliary stricture (all post cholecystectomy complications)

All kinds of surgeries for liver stones (Hepatolithiasis)

Extended cholecystectomy and segment 3/5 hepatico jejunostomy for GB cancer

Pancreatico duodenectomy(Whipple's Procedure), distal panctreatectomy, central pancreatectomy

Enucleation and formal resections for Neuro endocrine tumors of pancreas Splenectomy, Splenorrhaphy

Excision of complex retroperitoneal tumors

Operations for resectable liver metastases

Shunt surgery for extrahepatic portal vein obstruction(spleno renal shunt, rex shunt, etc)
DEPARTMENT OF HEPATOLOGY
The Division of Hepatology at KIMSHEALTH contribute a major role in providing world class care for patients with Complex Liver Diseases including liver emergencies.
The Radiodiagnosis department in KIMSHEALTH is equipped with Colour Doppler Ultrasonography, Radiography – Fluoroscopic facility (CR and DR), 64 slice CT scanner, Flat panel Cath Lab with DSA facility and 1.5 T MRI scanner. The department is fully versed in dedicated imaging and interventions for Liver Transplantation and other HPB services.
Acute liver failure
Chronic liver disease
Cirrhosis
Fatty liver disease
Viral Hepatitis (Hepatitis B & C)
Alcoholic liver disease
Assessment of Jaundice
Hereditary and Metabolic liver diseases
Biliary stones and strictures
Assessment for Liver transplantation, peri and post-transplant care
Drug-induced liver injury
ULTRASOUND IMAGING
High-end Ultrasound and Colour Doppler
Dedicated Liver and Transplant Doppler
Contrast Ultrasound for characterizing focal lesions in liver, spleen, pancreas and kidneys
CT IMAGING
Multiphase Contrast studies for evaluation of Hepato-biliary and Pancreatic diseases with 64 slice CT Scanner
CT Volumetry using Terarecon Workstation
CT Angiography and Venography
CT Enterography and CT Colography
PET SCAN & MR IMAGING
Characterizing Hepato-biliary and Pancreatic Lesions, splenic, adrenal, peritoneal, retroperitoneal and GI masses
Focal liver lesion characterization with dedicated protocols and Liver specific
MR Contrast media
MR assessment of liver fat, iron, copper etc
MR Cholangiopancreatography (MRCP)
MR Angiography, Enterography
PACS integration of all modalities has been done
INTERVENTION
CATH LAB
Fluoroscopic procedures
Percutaneous cholangiography
External biliary drainage
Ultrasound-guided procedures
US Guided Biopsies of liver masses and other abdominal SOL
Core biopsy for diffuse liver diseases
CT guided procedures
CT guided biopsy of hepatic, pancreatic and other masses
Aspiration of Pancreatic and other fluid collections
Placement of Percutaneous Drainage Catheters (PCD)
CT guided cholecystostomy
CT guided celiac plexus block
CT guided Radiofrequency ablation of Liver, Kidney masses and metastases
Percutaneous Ethanol ablation of hepatic tumor
CATH LAB

Aortic and Visceral angiography, Superselective angiography for internal bleeding
Vascular interventional procedures – visceral artery embolization, aneurysm coiling, angioplasties Biliary stenting
Transjugular Liver Biopsies
Transarterial Chemoembolization (TACE) of hepatocellular carcinoma
Percutaneous Transhepatic biliary drainage (PTBD) & Combined internal-external drainage
Transjugular Intrahepatic Portosystemic Stent Shunt creation (TIPSS)
IVC lter placement, Hepatic venography or venogram, IVC and Hepatic vein stenting

INPATIENT FACILITIES

Being a tertiary care Hospital, KIMSHEALTH provides the best inpatient and intensive care facilities which includes
Dedicated liver intensive care unit
Full-time intensivist coverage
24 Hrs Blood Bank
Continuous venovenous haemofiltration
Therapeutic endoscopy
Colonoscopy
Therapeutic ERCP
Endoscopic drainage of cysts
Facility for all organ support
24-hour Emergency services
---
Videos
The Information will be updated soon.
View All Videos

---
Articles
The Information will be updated soon.
View All