Cardiothoracic Surgery
At KIMSHEALTH, we believe in providing quality healthcare with the best doctors and cutting edge medical procedures. Cardiothoracic surgery is a relatively new speciality where the focus is on procedures affecting the heart, other thoracic organs ( lungs, mediastinum, oesophagus, etc) and vascular system. A cardiothoracic procedure is often lengthy and complex and relies on thorough analysis and modern technology for treatment. KIMSHEALTH is home to all the latest technological advancements in the field of healthcare. Cardiothoracic surgeries and procedures include the whole spectrum of cardiac surgery, thoracic surgery and vascular surgery.
Our Doctors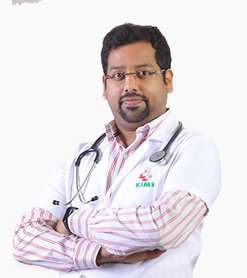 Dr. M N Nandakumar
Anaesthetist
---
Cardiothoracic Surgery
---
KIMS Health Trivandrum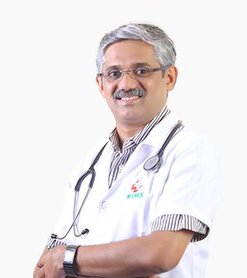 Dr. Shaji Palangadan
Consultant – Cardio thoracic & Vascular …
---
Cardiothoracic Surgery
---
KIMS Health Trivandrum
---
Procedures & Treatments
KIMSHEALTH has one of the largest, most experienced team of cardiologist and cardiac surgeons in India. They deal with the diagnosis and treatment of congenital heart defects, coronary artery disease, heart failure, valvular heart disease and electrophysiological abnormalities among other heart ailments. We have a proud history in extensive repair and replacement of heart valves which are done as minimally invasive in our patients. The department has a strong tradition of innovation and advancement to be at the forefront of heart surgeries in Kerala with a high success rate.
The doctors at KIMSHEALTH are well-versed and thorough with the complexities of cardiothoracic and vascular surgeries. We also specialize in Minimally invasive advanced lung surgeries and other thoracic procedures. We do exclusive Video Assisted Thoracoscopic Surgeries (VATS) for all thoracic surgery cases. Instead of 3 ports which was used in VATS we focus on Uniportal VATS (u VATS) which is thoracic surgery done via single port. We do complex procedures including lobectomy & Pneumonectomy via uVATS We have state of the art ECMO unit and have done maximum ECMO cases in the state with success rate at par with International Standards.
Our Vascular surgery procedures include complex aneurysm repair, EVAR, TEVAR, custom made grafts and hybrid procedures. The panel of doctors at KIMSHEALTH CTVS is among the best cardiothoracic surgeons in Kerala. The facilities at the hospital are top of the line and make use of the latest innovative and cutting-edge technology. These factors make KIMSHEALTH one of the best hospitals for heart, lung and vascular ailments in Kerala.
Coronary artery bypass grafting (Off pump CABG, On pump CABG, Emergency CABG & Redo CABG's )

Complex Aortic Surgeries including Aneurysm Repair, Dissection of aorta & aortic arch surgeries

Heart valve repair or replacement( Minimally Invasives/Open)

VSR Repairs, Ventricular restoration, Ventricular assist devices and heart transplants

Minimal Invasive Cardiac surgeries

VATS Lung & Thoracic surgeries

Video mediastinoscopy

Hybrid Procedures

Vascular Surgery - including abdominal aortic aneurysm repair, thoracoabdominal aneurysm repair, EVAR, TEVAR & Peripheral bypass surgery

Correction of Congenital Heart Diseases

Cardiac surgery in Elderly people

Cardiac surgery in renal failure patients

Bloodless cardiac surgery as in Jehovah's Witness

ECMO
---
Videos
View All Videos

---
Articles
View All