Cardiothoracic Surgery
A cardiothoracic procedure is often lengthy and complex and depends on the analysis and modern technology for treatment.
Our Doctors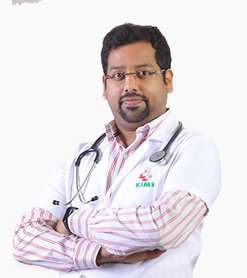 Dr. M N Nandakumar
Anaesthetist
---
Cardiothoracic Surgery
---
KIMSHEALTH Trivandrum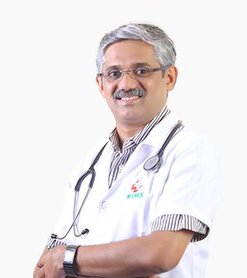 Dr. Shaji Palangadan
Consultant – Cardio thoracic & Vascular …
---
Cardiothoracic Surgery
---
KIMSHEALTH Trivandrum
---
Procedures & Treatments
A few common cardiothoracic surgeries and procedures include angioplasty, stent placement, ablation and correcting abnormal heart rhythms with pacemakers and implantable cardioverter defibrillators (ICDs). The cardiothoracic surgeon also performs open-heart surgery, coronary artery bypass grafting (CABG), heart valve repair or replacement, ventricular assist device implants and heart transplants
KIMSHEALTH Heart Care has one of the largest, most experienced teams of cardiologists and cardiac surgeons in the country. We have a proud history in extensive repair and replacement of heart valves in our patients. KIMSHEALTH Heart Care has a strong tradition of innovation and advancement in cutting-edge heart surgeries in Kerala with a high survival rate. KIMSHEALTH Heart Care deals with the diagnosis and treatment of congenital heart defects, coronary artery disease, heart failure, valvular heart disease and electrophysiologic abnormalities among other heart ailments. The doctors at KIMSHEALTH are well experienced in cardiothoracic and vascular surgeries. The panel of doctors at KIMSHEALTH Heart Care is among the best cardiothoracic surgeons in Kerala.
The top-of-the-line facilities at the hospital make use of the latest innovative and cutting-edge technology. These factors make KIMSHEALTH one of the best hospital networks for heart ailments in Kerala.
Major services offered:
Minimally invasive heart surgery
CABG and beating heart bypass surgery
Emergency CABG
Redo bypass surgery
Complex mitral valve and aortic valve surgeries
Extracorporeal Membrane Oxygenation ( ECMO)
Video-Assisted Thoracoscopic Surgery ( VATS )
Hybrid procedures
Vascular surgery
Correction of congenital heart diseases
Cardiac surgery in elderly people
Mediastinoscopy
---
Videos
The Information will be updated soon.
View All Videos

---
Articles
The Information will be updated soon.
View All