Ayurveda
Healthcare at KIMSHEALTH Ayurveda is oriented on the belief that personalized and integrated ayurvedic care coordinated in a multi-specialty, tertiary care hospital is one of the best ways of promoting positive health and wellbeing. 'Quality cures with professional hands' is our prime motto and the basis of our tagline 'Integrated Care for Holistic Cure'.
Our Doctors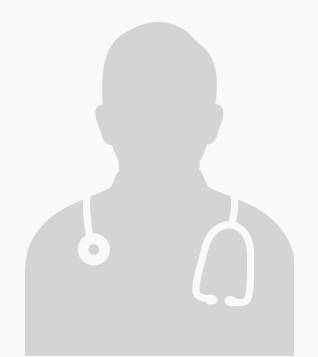 Dr. M R Vasudevan Nampoothiri
Hon. Consultant
---
Ayurveda
---
KIMSHEALTH Trivandrum
---
Procedures & Treatments
Over the past 13 years, we have been able to maintain a well-appreciated and well sought-after patient management system based on precise diagnosis, predictive and reproducible results based on standard protocols for our interventions - the PPP- Integrated Care (Protocol-based precise and predictive integrated care) for specific medical conditions. KIMSHEALTH Ayurveda is supported by PUNARNAVA AYURVEDA, a hospital group with five national accreditations and 25 years of Ayurvedic Clinical Excellence that authenticates our classical ayurvedic background.
KIMSHEALTH AYURVEDA – SPECIALTY AREAS:
Specialty Marma Out-Patient Clinic [for chronic painful conditions & Repetitive Stress Injuries]
Integrated Rehabilitation – Post Stroke and chronic Neurological and Musculoskeletal conditions
Customized Stress Buster Programs with pre and post-program assessment
Individualized Weight Management and Wellness Programs with Executive Health checks
Traditional Ayurvedic Rejuvenation programs
Clinically monitored Detox Programs
'Sleep Well' Clinic
Traditional Ayurvedic Care programs

Pediatric Care
Women Care/ Post-Natal Care
Pathya / Diet Care
Beauty Care
1. Marma Clinic
KIMSHEALTH Ayurveda Marma Clinic is an innovative approach to the management of selected painful musculoskeletal, neuromuscular and orthopedic conditions. As the term itself indicates, Marma clinic is a wise combination of well-established manipulative therapy methods working on vital/trigger points (traditionally known as Marma points) complemented by the use of a range of Ayurvedic herbs and herbal oils.
Advantages
Manipulative therapy utilizes the scope for accurate diagnosis and appropriate evidence-based management of pain and associated complaints. Studies have proven that the best way of using manipulation is to administer it in combination with other therapeutic modalities with similar principles. In practice, it has been established that the combination of Ayurvedic modalities and other selected non-invasive physical therapy methods are effective in the long-term management of specific painful and debilitating musculoskeletal and neuro-muscular conditions including repetitive stress injuries.
The duration of a standard Marma therapy session may vary from 30 to 60 minutes and the treatment is supervised by the physician. The procedure is done using specific combinations of Ayurvedic herbal oils that reduce inflammation, promote tissue repair and healing.
In commonly seen painful, chronic degenerative and disabling conditions (including those related to the spine, osteoarthritis, diabetic neuropathy, carpel tunnel syndrome, hand pain, tennis elbow, golfer's elbow, frozen shoulder, shoulder pain due to calcified tendonitis, recurrent neck and back pain due to postural issues, degenerative changes or scoliosis, repetitive sports injuries, hamstring tightness, Piriformis Syndrome, hip pain, pain behind knee joint or pain due to osteoarthritis of knee joint, pain due to weak knee cap, calf pain, shin splints, foot pain, heel pain, plantar fasciitis, metatarsal myalgia and headache due to stress or migraine) where quality of life is likely to be compromised, non-invasive methods in alternative systems of medicine are the usual choice. Hence, the relevance of KIMSHEALTH Ayurveda Marma Therapy as an effective system of alternative therapy. The diagnosis that precedes Marma therapy is based on our expertise on functional anatomy and modern diagnostic methods for best results.
Our Marma clinical practice is based on systematic assessment and diagnosis of relevant conditions with a well-developed evaluation protocol and clinical reasoning process. Marma therapy focuses on pain management and active rehabilitation.
2. KIMSHEALTH Ayurveda Transition Care- Integrated Rehabilitation
All rehabilitation programs at KIMSHEALTH Ayurveda follow a comprehensive and integrated approach by disciplined focus on the three essential components of neuromuscular rehabilitation – timely interventions, proper care of the main condition, patient comfort and safety. Our Transition Care rehab programs start immediately after the hospitalized care period for the main condition [for instance stroke management for which the first 6 months are crucial and is considered as the golden period of recovery]. Here, the patients can experience the best of modern and traditional Ayurvedic care.
KIMSHEALTH Ayurveda Rehabilitation Program is an exclusive one of a kind because of its cost-effectiveness, non-invasive nature and multi-pronged approach. Here, we focus on improving the functional stability and improvement of quality of life. We set realistic and achievable goals for the patient. We use certain world-class non-invasive modalities for functional improvement such as mirror box exercises and biological cell regulation therapy. Our Ayurvedic care rehab program consists of four to six stimulating/healing therapies per day that is a key component of our Transition Care Program.
3. KIMSHEALTH Ayurveda Stress Buster Programs
We have an efficient treatment package to manage physical as well as psychosomatic stress conditions that affects quality of life in people of all age groups. The key components of our stress management programs include:
Gentle, soothing head and neck therapy
Cooling and relaxing therapies (like herbal head bandage)
Sirodhara
Deep breathing yoga sessions
All stress-buster treatments are administered after precise assessment using modern parameters by our physicians.
Work-related neck and upper limb disorders (WRULDs) are impairments of bodily structures such as a tendon, nerve, muscle, joint, bursa or the localized blood circulation system. Principally, they are caused by the performance of work and by the effects of the immediate environment where that work is carried out. The symptoms include pain and/or reduced ability to function normally. As the term WRULDs suggests, any region of the neck, shoulders, upper arms, elbows, forearms, wrists and hand can be affected. Our Stress Buster Program is an excellent package for IT professionals/businessmen/PMETs for relief from their regular work stress and strain.
4. KIMSHEALTH Ayurveda Weight Management and Wellness
The key to a successful weight management program is constant clinical monitoring. Monitoring the lipid profile, specific markers, fat mass, muscle mass, metabolic rate, etc. followed by KIMSHEALTH Ayurveda deep tissue therapies, weekly cleansing, pathya diet and therapeutic fasting are the key features of our unique weight management program. This will be complemented by specialty wellness therapies such as herbal exfoliation by means of natural herbal body scrubs, herbal steam bath, traditional ayurvedic facial treatments and other rejuvenating wellness treatments that ensure confidence and well being with a remarkable makeover in a period of 3 to 6 months. The Pathya Care Diet Program, which is an integral part of our weight management/wellness program, will tune up the individual for a healthy lifestyle thereafter.
5. KIMSHEALTH Ayurveda Traditional Ayurvedic Panchakarma Detox Program
Clinically monitored Panchakarma/Ayurvedic Detox Program with health evaluation done pre and post-procedure. Natural detox with Ayurveda as a yearly or half yearly routine is effective in preventive care of NCDs [Non-communicable Diseases] and can assist in any recovery process when detox is done as a seasonal routine (6 times a year). Our records show that there is a good number of international and local patients who regularly seek seasonal Ayurveda detox to manage health issues like joint pains, allergic conditions, skin disorders and other lifestyle related issues.
6. KIMSHEALTH Ayurveda Sleep well clinic
Hectic work schedules, frequent travel, chronic illnesses and other stress inducing factors contribute to the increasing incidence of sleep disorders that is seen today. Managing the stress load appears quite challenging to patients affected by sleep disorders. Snoring, throat and mouth irritation due to chronic snoring, daytime sleepiness, dozing off while driving, etc.are common among the urban population now. Some of these signs could be an indication of sleep disorders or other major underlying medical conditions. At KIMSHEALTH Ayurveda, we make it a point to assess and diagnose it properly and advice the patient accordingly. KIMSHEALTH Ayurveda Sleep Well Program involves a comprehensive wellness and therapeutic approach to tackling the impact of various forms of stress on your sleep pattern. Starting with an Ayurveda consultation focusing on healthy regimens based on body type analysis and if necessary clinical assessment by a proper sleep study, this program invokes awareness on stress management and has customized and structured therapies that ensure better quality of sleep.
The key highlights of this program are-
A 3-day package [Weekend Package] of Ayurvedic therapies [a minimum of 6 sessions as out-patient or in-patient care] and yoga therapies with a proper sleep study in selected cases and health evaluation.
C2. A combination of detox and weight management programs as an add-on for long term results.
Evaluation and management of associated medical conditions by our team of doctors.
Natural sleep-inducing Ayurvedic therapy modalities like Padabyanagam, Thalam [herbal pack for scalp], Sirodhara, Prathimarsanasyam, Siroveshtanam, SiroAbyangam, trigger point release by Marma therapy, Thakradhara, Ksheeradhara, etc. are administered in this program according to patient's condition. Medicinal herbal teas with Pathya Diet may be advised by the physician. Soft palate and tongue muscle exercises, pharyngeal muscle exercises with gargling of medicated decoction or medicated oil [gandoosham and kavalam], are also part of this therapy.
7. KIMSHEALTH Ayurveda Traditional Ayurvedic Care
Paediatric care- Swarnaprashana, Brahmiprashana, Amruthaprashana are our special programs for kids to support their immune systems, assist brain development and control childhood allergies
Ayurvedic rehab programs for early childhood disorders - Cerebral palsy, ADHD, autistic spectrum disorders, etc
Ayurvedic Post-Natal Care and FEM 40 care [ Pre/ Post -Menopausal care]
Diet Care- Pathya Care for better management of conditions like diabetes, obesity, hypertension, increased cardiac risk and to maintain health
Beauty Care - Herbal exfoliation and Herbal packs for face and body. KIMSHEALTH Ayurveda Himalayan Scrub is useful for skin conditions like eczema, psoriasis and dry skin
KIMSHEALTH AYURVEDA THERAPY PACKAGES
1.KIMSHEALTH AYURVEDA DETOX PACKAGE [10 DAYS WELLNESS / 21 DAYS THERAPEUTIC]
Executive Health Evaluation
Fitness assessment (before and after therapy)
Cleansing / Detox customised diet
Panchakarma comprises the five major cleansing treatments in Ayurveda that rejuvenate the body by detoxification and purification at the tissue level. The five key procedures are:
Vamana – Therapeutic emesis
Virechana – Purgation
Snehavasti – Medicated oil enema
Kashayavasti – Concoction enema
Nasyam – Nasal cleansing
Panchakarma can be administered to healthy individuals for prevention of lifestyle disorders. In the ailing it helps to uproot systemic disorders of chronic nature and promotes healing.
2. KIMSHEALTH AYURVEDA REJUVENATION PACKAGE [10 days/ 14 days/ 21 Days]
Executive Health Evaluation
Musculoskeletal strength assessment - weekly
Sleep medicine consultation
Sleep well therapy sessions
Gentle cleansing therapies
Annual follow up
Aging is an ongoing process and it occurs when the body's constant metabolic activities release free radicals and toxins which get accumulated over time. Aging involves wear and tear of tissues and cell damage. These processes are accelerated by improper lifestyle, food habits, prolonged stress and strain. Rejuvenation treatment invigorates the body by promoting improved tone of muscles, replenishing the skin, enhancing circulation and improving quality of sleep.
3. KIMSHEALTH AYURVEDA STRESS BUSTER PACKAGE [ 10 days/ 14 days/ 28 days]
Executive Health Evaluation
Periodic Stress assessment using modern parameters
Head, Neck and Spine therapy focusing on Marma/ Vital and trigger points
Herbal packs and Deep breathing yoga sessions
The holistic approach of Ayurveda aims at tackling stress and strain in everyday life in a natural healthy way. Aching muscles, tensed nerves and lethargy are a common problem among the working class which affects overall productivity and quality of life. De-stress package includes special soothing massages, deep heat therapy, Shirodhara and specific therapies to resolve repeated stress injuries.
4. KIMSHEALTH AYURVEDA WEIGHT MANAGEMENT PACKAGE [21 days/ 28 days]
Executive Health Evaluation
Body mass assessment
Daily tracking of Fat mass and muscle mass
Customized diet
Stress evaluation using modern parameters
Deep tissue massages including Chavittithirummal (massage with foot- Kalari Style)
Weekly cleansing
Follow up – every 4 months
Sedentary lifestyle, extravagant eating and irregular sleep pattern lead to obesity, hypertension, irregular appetite, diabetes, lipid disorders and other metabolic disorders. Deep tissue massages, herbal powder/ paste massage, medicated steam therapy, toning massages using medicated oils and slimming medicines complemented by diet and specific panchakarma approaches are the key features of our weight loss program
5. KIMSHEALTH AYURVEDA MARMA THERAPY PACKAGE [ 7 days/ 10 Days / 14 Days]
Musculoskeletal injury assessment
Charting of range of mobility and pain intensity
Focus on Marma and Trigger points
Customized therapies to ease pain
Customized stretching and strengthening exercise programs
Customized use of Ayurvedic deep heat modalities
Yearly or half yearly follow up
Marma therapy is effective alternative therapy for the management of repetitive stress and strain. Posture imbalances and problems related to occupational routines, chronic sports injuries, movement restrictions associated with degenerative joint disease etc are some of the conditions found to respond well to Marma therapy.
6. KIMSHEALTH AYURVEDA BEAUTY CARE PACKAGE [7 days/ 10 days/ 14 Days]
A combination of detox and herbal beauty care therapies
Skin exfoliation using herbal ingredients
Herbal face and body packs/ body scrubs and wraps
Gentle cleansing sessions
Yearly follow up
Beauty reflects health and happiness. We help you follow the initiative to preserve and care for your natural beauty, the Ayurvedic way. Our beauty care recipes are prepared from a range of genuine natural materials procured from herbs and fruits and administered in classical modes of beauty enhancement. Experience these time-tested procedures that are tailored to modern day requirements and ultimately add confidence to your personality.
7. KIMSHEALTH AYURVEDA REHAB PACKAGE [ 28 DAYS PROGRAM]
Detailed clinical evaluation (musculoskeletal/neurological/functional) using modern methods
Patient education on achievable goals
Traditional Ayurveda therapy protocol
4 to 6 different therapy sessions per day
Mirror box exercises for specific conditions
Biological cell regulation therapy for the affected body area (non-invasive)
Strength assessment
Customized exercises
Home care advice and training
Rehabilitation therapy for specific conditions such as post- stroke management, rehabilitation for chronic neurological conditions and movement disorders, phantom limb pain management, degenerative disc disorders, Preand post-knee replacement/surgery care and post-surgical rehabilitation for musculo-skeletal disorders are our specialties.
8. KIMSHEALTH AYURVEDA WEEKEND PACKAGES [InPatient and Outpatient care]
Sleep Well package, Short Detox Package, Sports Injury Package, Repetitive Stress injury Package
Weekend packages are conveniently designed for faster and effective management of selected conditions for working adults and for people with time constraints. At KIMSHEALTH Ayurveda, this can be done as inpatient or outpatient care. Our expert team of doctors will customize the package according to individual requirements based on their clinical presentations. This includes 6 therapy sessions and gentle cleansing sessions.
9. KIMSHEALTH AYURVEDA DAYCARE PACKAGES
Pain management, Geriatric care, Rehabilitation Care and Follow up
This package is offered for patients who can visit KIMSHEALTH Ayurveda weekly once or twice as advised by our doctors. The patient will be given 2 to 3 sessions of therapy or exercise sessions accordingly. The patients are expected to spend a minimum of 4 to 6 hours in our outpatient facility for these package treatments.
---
Videos
The Information will be updated soon.
View All Videos

---
Articles
The Information will be updated soon.
View All