Laryngology
Laryngology is an ever-evolving department that specifically caters to the problems of the voice box, throat, and neck.. laryngology emerged at the correct time so as to provide specialized and more focused care in a discrete part of ent. under this department, all problems pertaining specifically to voice box, throat, neck, swallowing, and airway issues are dealt with. the whole idea behind segregating the laryngology work from the routine ent wok is to concentrate on some less known and less addressed issues. Thus the standard of care improves providing added benefits to the patient.
Our Doctors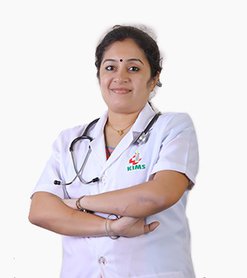 Dr. Ragitha Binu Krishnan
Senior Registrar
---
Laryngology
---
KIMSHEALTH Trivandrum
---
Procedures & Treatments
The department of laryngology in KIMSHEALTH is well equipped with a full-time laryngologist and voice and swallowing therapist. It is known to have all the latest equipment under it so as to facilitate the best and the safest treatment to the patients .apart from the routine laryngology work like voice improvement therapies and surgeries, airway surgeries, etc, the department boasts about being one of the few centers specialized in sial endoscopy, transnasal esophagoscopy, laser surgeries, botox injection clinics and so on.
so whether you have a voice change or a swallowing issue or a breathing problem, this department might just be the right place for your treatment.
Management of voice disorders

Swallowing disorders ( for head & neck cancer and neurology/neurosurgery patients)

Airway tract disorders (Patients who've got breathing difficulties due to the narrowing of the upper airway)

Endoscopy for salivary gland disorders (sialendoscopy)

Endoscopic thyroid surgery

Professional voice care ( for singers/ actors/ teachers)
Unique facilities :
Trans-nasal esophagoscope (only center in South India)

Botox clinic for spasmodic dysphonia

Pharyngeal manometry (only centre in India)
---
Videos
The Information will be updated soon.
View All Videos

---
Articles
The Information will be updated soon.
View All