Physical Medicine & Rehabilitation
The Department of Physical Medicine and Rehabilitation helps restore the functional ability for patients affected by injury, illness or disability. Our department is equipped with the latest models of rehabilitation equipment like bodyweight supported treadmill, portable functional electrical stimulators etc to provide the most effective care to patients. Planning and implementation of treatment is done by our multidisciplinary team comprising committed Physiotherapists, Occupational therapists, Speech therapists, Dietitians, Psychologists and Home carers based on the clinical assessment and prescription by eminent Rehabilitation Medicine Doctors with international expertise.
Our Doctors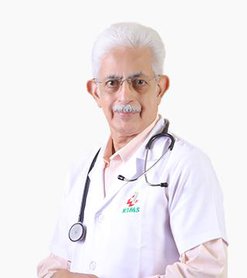 Dr. Hariharan S
Hon. Sr. Consultant
---
Physical Medicine & Rehabilitation
---
KIMS Health Trivandrum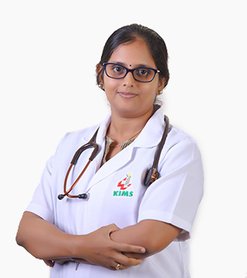 Dr. Lakshmi Nair
Associate Consultant
---
Physical Medicine & Rehabilitation
---
KIMS Health Trivandrum
---
Procedures & Treatments
Neurological Rehabilitation
Comprehensive multidisciplinary rehabilitation for patients with brain, spinal cord or peripheral nerve injuries that extend from hospital care to home care.
Paediatric Rehabilitation
We have a "Children with Special Needs Unit" for providing comprehensive medical and surgical care for children with disabilities.
Sports and Exercise Medicine
Sports Fitness Clinic for medical assessment and individualized exercise regimes. Sports Injuries Clinic for management of injuries and rehabilitation.
Trauma Rehabilitation
Rehabilitation of patients after accidents and injuries starting from the ICU, extending to home based therapy after discharge.
Musculoskeletal Rehabilitation
From conditions like rheumatoid arthritis, back pain, neuropathic pain we strive to provide the most effective care to our clients.
Hand Rehabilitation
Specific rehabilitation protocols for patients after tendon transfers, repairs, corrections, amputations and other hand injuries.
Burns Rehabilitation
Provide the most effective and compassionate rehabilitation for patients with burns, in collaboration with Plastic surgeons.
Cardiac Rehabilitation
Rehabilitation after myocardial infarction or coronary surgery, including home based rehabilitation programme.
Pulmonary Rehabilitation
Increase exercise tolerance and improve quality of life of patients with COPD, Asthma and other respiratory diseases.
Prosthetic and Orthotic Centre
Prescription and fitting of world class artificial limbs in collaboration with international suppliers like Ottobock, Germany.
Community Based Rehabilitation
Provision of aids, home modifications and home based rehabiltation for patients after discharge from the hospital.
Telemedicine Consultation
Telemedicine consultation and follow-up for patients in India and abroad for easy access to our rehabilitation doctors
---
Videos
View All Videos

---
Articles
View All