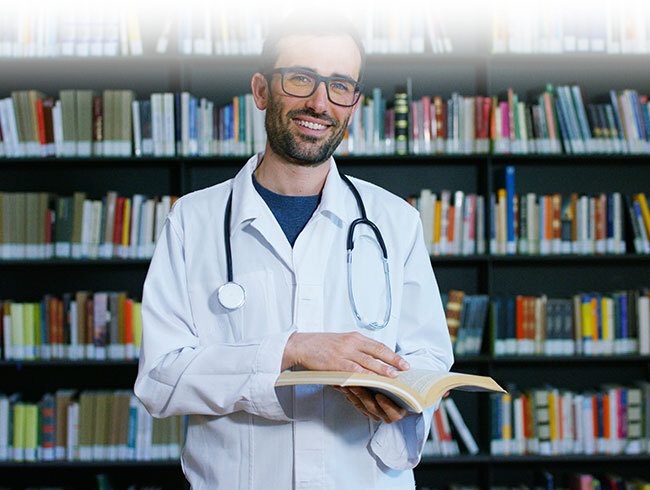 MIRROR HAND, A RARE CONGENITAL ANOMALY OF HAND, GETS CORRECTED IN TWO MAJOR SURGICAL STEPS AT KIMS HOSPITAL.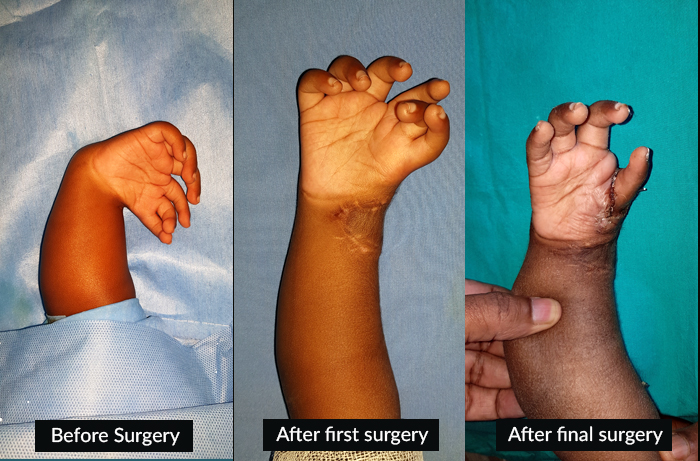 A rare congenital anomaly of the hand, called 'Mirror Hand', got corrected on a one year old child in two major surgical steps at KIMS Hospital, Trivandrum. Mirror Hand is an extremely rare "by birth" defect of the hand where, the normal set of two different bones in the forearm, the radius and ulna is replaced by two similiar bones,both being ulnae along with multiple fingers in same row, unlike 4 fingers in a row and a thumb in opposing direction in normal hand.
This child, in addition, had his abnormal hand, extremely bend at wrist towards one side,with inability to move the wrist due to unequal length of two ulnae and shortage of skin and soft tissue over the bend side.
At 6 months, the initial surgery was to correct the bone length discrepancy and transfer skin from the opposite surplus side of the wrist to the deficient side by double transposition flap surgery. This has given the child a straight and mobile wrist, with pre existing six fingers of which 2 fingers were non functional due to lack of muscle and tendon.
At 1 year of age, in second stage, the two non functioning excess fingers were removed and out of the remaining 4 functioning fingers, one was converted to a thumb by a rare surgery called "pollicisation". This enabled the child to have 3 fingers and a thumb all of which are mobile, so that he can now use his hand like a normal child for pinch, grasp and holding objects in new thumb web, which otherwise would have been impossible with an extremely sideways bend wrist and a set of 6 fingers of which 2 were non functioning, in the place of an absent thumb. This rare surgery was done by Hand Surgeon Dr. Manoj Haridas and his team.
Kerala Institute of Medical Sciences (KIMS) has spearheaded the Quality Revolution in the field of Healthcare delivery in the country to make quality, world-class healthcare affordable and accessible. This is the commitment that defines every aspect of the clinical care at the KIMS Healthcare Group.
The Group, which started in the year 2002 with its flagship multi-speciality hospital at Thiruvananthapuram, Kerala, is today the largest healthcare network in the state. KIMS has become a renowned brand in healthcare in India and the Middle East countries in a short span of 15 years with 10 Hospitals and 8 Medical Centres. In Kerala, apart from Thiruvananthapuram, KIMS has Hospitals in Kollam, Kottayam and Perinthalmanna.
KIMS Hospital, Thiruvananthapuram is accredited by
Australian Council on Healthcare Standards lnternational (ACHSI)
National Accreditation Board for Hospitals & Healthcare Providers (NABH)
National Accreditation Board for Testing and Calibration Laboratories (NABL)
NABH Blood Bank since
NABH Radiology since
KIMS Neonatology – Level 3B Accredited Centre