Clinical Nutrition
The department of Clinical Nutrition at KIMSHEALTH is centred around helping patients maintain a healthy lifestyle and remain fit.
We provide customized, guideline-based dietary plans for patients, keeping in mind their health problems and nutritional requirements.
Ours is a multidisciplinary approach, the dieticians at KIMSHEALTH provide crucial support to all specialties by assessing, monitoring and optimizing the nutritional status of patients, including those who require Ryles tube feeding.
The Nutrition and Dietetics department offers Nutrition care management to hospitalized patients through multidisciplinary nutrition support. Our team helps patients in all areas and has a close link with medical nursing, F&B, and Pharmacy department as well as other therapy sessions.
---
Our Doctors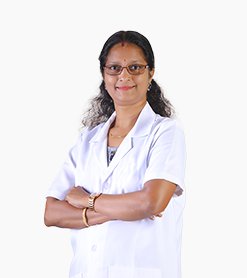 Dt. Jayasree N S
Group Coordinator
---
Clinical Nutrition
---
KIMSHEALTH Trivandrum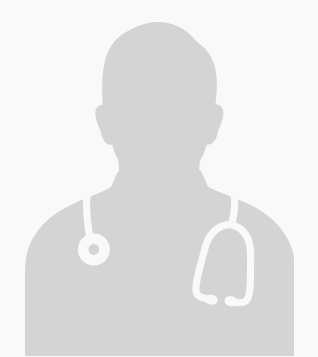 Dt. Vijilatha
Sr. Dietician
---
Clinical Nutrition
---
KIMSHEALTH Trivandrum
---
Procedures & Treatments
● Individualized diet prescriptions and advice to patients.
● Providing special nutritional care for critical cases
● Tube feedings involving Ryles tube, nasojejunal tube and PEG feeds. It is ensured that each patient's food requirement is fulfilled completely with the necessary calories, protein, fat, fibre and suitable nutrients in the feed formulation.
● Customized diet, hygienically prepared and served to all in-patients based on their medical requirements.
● Diet counselling for clients coming for an executive diabetic health check-up.
● Antenatal nutritional counselling for everyone especially gestational diabetes.
● Community nutrition program, talks on food and health, awareness sessions on nutrition.
● Nutrition support services for corporates and industrial houses.
● Providing dietary advice for healthy living.
● Identifying and treating malnutrition – creating awareness on the risks of malnutrition and helping them maintain their health. This would help in speedy recovery when illness occurs and thus lessen the need for hospitalization.
● Evaluating the nutritional needs of a patient – identifying nutrition problems and assessing nutritional status, improve health for prevention of disease.
● Nutrition screening at admission
● Nutrition assessment and development individual nutrition care Plan c in 24 hours
● Nutrition support team approach is given to the high-risk nutrition, Malnourished, Ryler tube feeding, Institute care (ICU) Surgical, Postoperative, oncology, Nephrology, Burns, Idepato, Neuro, Pediatrics, High risk, Obstetrics etc.
● Specialized dietitians give nutrition counselling and handouts at the time of discharge
---
Videos
View All Videos

---
Articles
View All

---