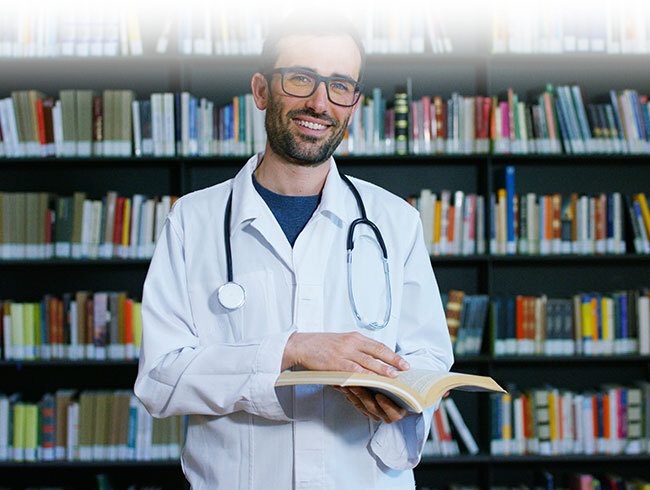 ROBOT-ASSISTED SURGERIES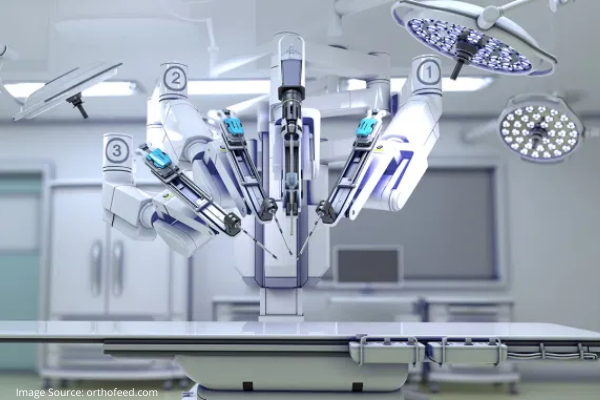 Robot-assisted surgeries or robotic surgeries or computer-assisted surgeries are surgeries conducted with robotic systems. Such technologically advanced procedures help doctors perform complex surgeries with more capabilities and through small incisions. Minimally invasive surgical techniques used earlier can be performed with more clarity and control than is possible with conventional techniques.
This is possible because, among other advantages, the surgeon can see the site being operated on a more enhanced scale, allowing for more precision. Delicate and complex movements are possible with such surgeries, when compared to traditional techniques. The instruments used in robotic surgeries can bend and rotate far more than a human hand can, providing more range of motion, making movements more controlled and precise. Risks associated with robotic surgeries are the same as risks associated with traditional open and laparoscopic surgeries.
In case of open surgeries, some movements or actions can be performed by robotic instruments in place of tools used by human hands. They can perform some instruction-controlled actions much better than human hands thus reducing tissue trauma.
Types of robotic surgeries
In general, surgical tools are on robotic arms and the surgeon controls those robotic arms through a computer to perform actions that he decides. The robotic arms match the surgeon's hand movements and instructions given, to perform actual surgery on the patient. There are two ways in which doctors carry out robotic surgeries.
Using a Telemanipulator: A telelmanipulator or remote manipulator is used by the surgeon to perform the required movements in a regular surgery. Robotic arms carry out these movements with end-effectors and manipulators to translate into actual surgical movements on the patient.

Using a computer-controlled system: The doctor uses a computer to control the robotic arms and the end-effectors. In addition, telemanipulators are sometimes used. This method does not require the doctor to be in the same location as the patient, allowing remote surgery.
Advantages of robotic surgeries
Enhanced high-definition, magnified images provide improved clarity and greater detail of tissues. Small robotic arms allow access to surgical sites which may not be possible in a regular surgery.
Surgical cuts and tissue damage in a robot-assisted surgery are smaller and hence, there is lesser bleeding and pain, lesser pain medication, patient heals faster and lesser chance of infection. This means a shorter stay at the hospital, minor scars and shorter duration to recuperate after surgery. Of course, general recovery from the original health condition would be the same as it would be after a traditional surgery. However, healing from the surgery itself would be faster.
In some cases, the doctor can remotely see the images of the site being operated and need not even be in the same room or place as the patient. This can mean that in such cases, the patient and doctor need not travel.
Robot-assisted surgeries can be a relief for doctors in surgeries that take hours. Prolonged surgeries can cause strain and fatigue for doctors. Natural occurring tremors in human hand movement are reduced.
Comparison to predecessor Laparoscopy
Robotic surgeries evolve from a desire to overcome the limitations of its predecessor, laparoscopy. Laparoscopic techniques have limitations. Laparoscopy is non-intuitive — the Fulcrum effect in laparoscopy makes the end points move in the opposite direction of a surgeon's hand movement. This requires a great degree of hand-eye coordination. Current instruments have lesser degree of motion — most have 4 degrees of motion when compared to 7 degrees of the human hand and wrist. Hand tremors are transmitted through the instruments used. These limitations have been remedied in robot-assisted surgeries.
Is robotic surgery for you?
Speak to doctor to see if robotic surgery is for you. Robot-assisted surgeries cannot be performed on all persons or for all conditions. Comparing the current techniques available to treat your condition including other minimally invasive surgeries, open surgeries and non-surgical options will help you arrive at an informed decision.
Robotic surgery is a new technology and holds a lot of promise. Although surgical costs are higher than other comparable conventional techniques, faster recover time, lesser medication, shorter convalescence, greater patient comfort and convenience are advantages t