Doctor's Profile
Doctor's Profile
MBBS

MD (General Medicine)

Diplomate of National Board (General Medicine)

DM (Infectious Diseases)
Diagnosis and management of routine and emergency cases in Infectious Diseases

Diagnosis and management of Human Immunodeficiency Virus infection

Diagnosis and management of tuberculosis including multi-drug resistant tuberculosis

Management of drug-resistant bacterial infections

Antimicrobial stewardship

Diagnosis and management of invasive fungal infections

Diagnosis and management of infections associated with haematological and solid organ

malignancies

Diagnosis and management of infections in haematopoietic stem cell transplant patients

Diagnosis and management of infections in solid organ transplant patients

Hospital Infection Control

Adult and adolescent vaccination

Travel Medicine
• Carried out a study "Detection and characterization of biofilm-forming bacteria isolated from indwelling devices" for which I was awarded the short term studentship by the Indian Council of Medical Research
• Niyas VKM, Kumar S. Community-acquired pneumonia in type 2 diabetes mellitus; s study ofclinical and bacteriological profile. Journal of Evidence Based Medicine and Healthcare. 2016Jan 1;3(17):656-61.
• Niyas VKM, Balasubramanian P, Thulaseedharan NK. Trichuris trichiura. QJM: An International Journal of Medicine. 2018 Dec 1.
• Niyas VKM, Balasubramanian P, Thulaseedharan NK. Anti-NMDA receptor encephalitis.
• QJM: monthly journal of the Association of Physicians. 2019 Jan.
• Niyas VKM, Banerjee S, Mittal A, Goel P, Kumar P, Baitha U, Jorwal P, Soneja M, Biswas Not so sweet; severe Sweet's syndrome presenting as SIRS and pleural effusion. Journal of family medicine and primary care. 2018 Nov;7(6):1584.
• Niyas VKM, Gupta C, Sahu H, Chaudhary P, Kumar A, Wig N. Disseminated Histoplasmosis Presenting as Prolonged Fever and Pancytopenia in a HIV Patient. Journal of Advances in Medicine, 2019.
• Banerjee S, Niyas VKM, Soneja M, Shibeesh AP, Basheer M, Sadanandan R, Wig N, Biswas First experience of ribavirin postexposure prophylaxis for Nipah virus, tried during the 2018
• outbreak in Kerala, India. Journal of Infection. 2019 Mar 6.8) Makkar N, Niyas VKM, Swain S, Sethi P, Nischal N, Agarwal S, Ramam M, Wig N. Necrobiotic
• Xanthogranuloma as the Presenting Manifestation of Smouldering Myeloma. Journal of the Association of Physicians of India. 2019 Mar;67:87.
• Gupta N, Niyas VKM, Nischal N, Soneja M, Vinod KS, Ranjan S, Sethi P, Jorwal P, Biswas A, Wig N, Sood R. Epidemiological trends in patients living with human immunodeficiency virus: a 13-year experience from a tertiary care center in India.
• Niyas, V.K.M., Keri, V.C., Ahuja, J., Anand, A., Nischal, N. and Wig, N. Severe Immune Thrombocytopenia in a Patient with HIV-HCV Co-infection: Challenges in Management. J Assoc Physicians India. 2020;68(3):77-79.
• Alfieri A, Di Franco S, Passavanti MB, Pace MC, Stanga A, Simeon V, Chiodini P, Leone S, Niyas VK, Fiore M. Antimicrobial Lock Therapy in Clinical Practice: A Scoping Review Protocol. Methods and Protocols. 2020 Mar;3(1):16.
• Niyas VK, Keri VC, Singh BK, Kumar P. Persistent Laparoscopic Port-site Discharging Sinus: Rare Case of Mycobacterium senegalense Infection. International Journal of Mycobacteriology. 2020 Jan 1;9(1):100.
• Niyas VK, Soneja M. Tropical Infections in ICU. InInfectious Diseases in the Intensive Care Unit 2020 (pp. 37-57). Springer, Singapore.
---
Timings
| Monday | Tuesday | Wednesday | Thursday | Friday | Saturday | Sunday |
| --- | --- | --- | --- | --- | --- | --- |
| 09:00 am to 03:00 pm | 09:00 am to 03:00 pm | 09:00 am to 03:00 pm | 09:00 am to 03:00 pm | Alternate Fridays | 09:00 am to 03:00 pm | Alternate Sundays |
---
Videos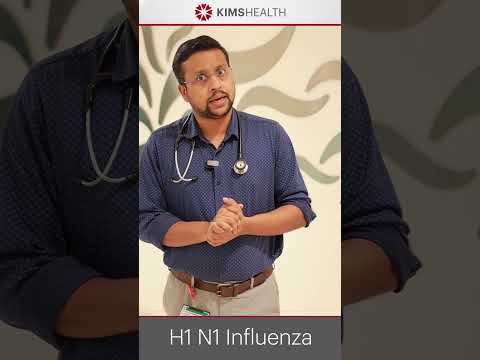 Protecting Vulnerable Groups: Dr. Muhammed Niyas Explains Influenza Impact and Remedial Measures
View All Videos

---
Articles
View All

---