Pediatric Cardiology
Pediatric Cardiology offers both diagnosis and treatment of heart conditions in infants and children. These heart conditions can be either by birth – Congenital Heart Disease (CHD) or Acquired Heart Disease (AHD). Even after treatment or repair of heart conditions, many children may need follow up also.
---
Our Doctors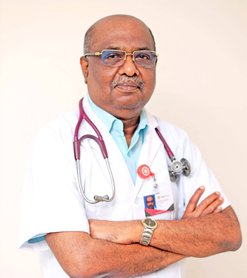 Dr. M Zulfikar Ahamed
Senior Consultant
---
Cardiology, Pediatric Cardiology
---
KIMSHEALTH Trivandrum
---
Procedures & Treatments
The diagnosis, treatment and follow up in the young are qualitatively and quantitatively different from those in adults as 'Child is not a miniature Adult.
Early diagnosis of both critical and non-critical congenital heart disease and stabilization.

Offering day to day cardiac support to our state of the art neonatology division

Providing support to Fetal Medicine

Acute care of acquired conditions like Kawasaki Disease, Myocarditis, Rheumatic fever and Arrhythmias

Working on unison with cardiac electrophysiologist to take care of pediatric arrhythmias

We gave started a much needed Adolescent Heart Care clinic every fortnightly
---
Videos
View All Videos

---
Articles
View All

---