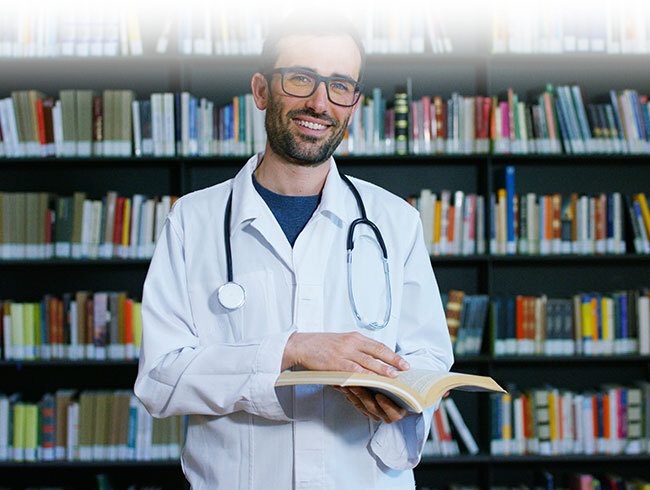 KIMSHEALTH: 2023'S MOST AWARDED HOSPITAL IN INDIA BY OUTLOOK HEALTH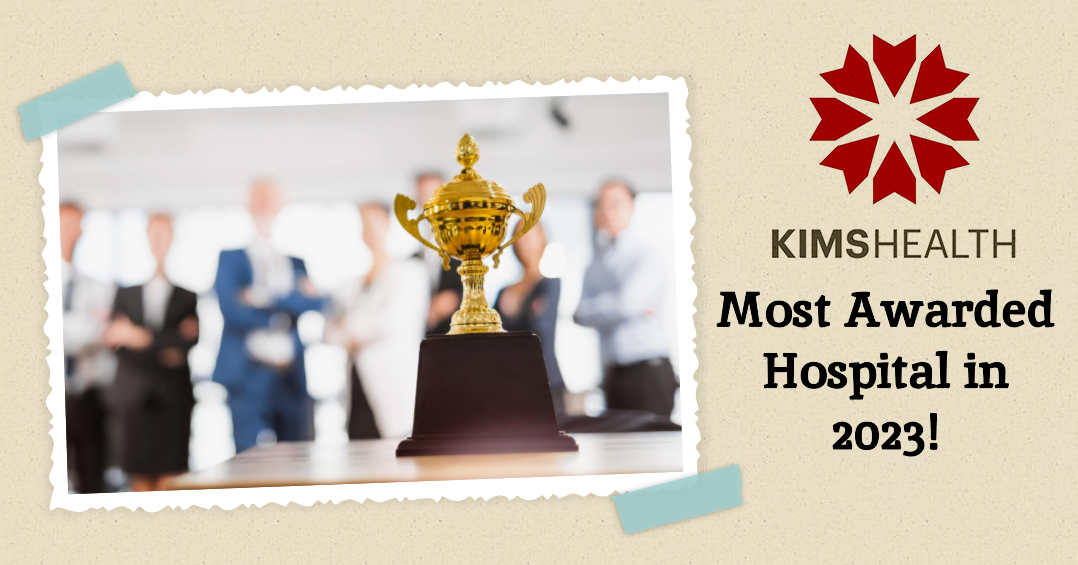 A Commitment to Unparalleled Care
In the realm of healthcare, the value of a hospital is weighed on the scales of patient care, quality service, and technological advancements. KIMSHEALTH, an eminent healthcare provider in India, has reinforced its commitment to providing unparalleled patient care by clinching several top spots in the Outlook Health 'Best Hospital' rankings of 2023.
Impressive Feats in Specialized Fields
Securing an impressive rank across a variety of domains, KIMSHEALTH has showcased its strength and expertise in providing top-notch services in several specialized fields. Its Neurosurgery department stood out, clinching the 4th-best position in the country, a clear testament to its exceptional skill and relentless dedication to treating a vast range of neurological conditions.
Simultaneously, the Gastroenterology, Oncology, and the departments of GI, Laparoscopic, and General Surgery made their mark, each securing the 5th best ranking in India. These departments are equipped with the latest diagnostic and treatment protocols, providing patients with comprehensive and effective solutions, thereby setting a benchmark for other hospitals to strive for.
The Cardiology and Pulmonology departments clinched the 6th best spots in their respective fields in India, underlining KIMSHEALTH's firm commitment to heart and lung health. Employing cutting-edge technologies and innovative therapeutic strategies, these departments have achieved great strides in helping patients recover and maintain optimal health.
The Emphasis on Comprehensive Care
KIMSHEALTH's Multi-Specialty facility in the South, and its Pediatric, and Infertility departments have each earned the 7th-best position in their respective domains. These rankings reiterate KIMSHEALTH's dedication to providing a range of healthcare services for all age groups and medical conditions, from the very young to the elderly, and from routine to complex cases.
Furthermore, the Neurology department has made significant strides, earning the 8th rank nationally. This indicates the department's competence in dealing with a wide range of neurological disorders, offering a beacon of hope for patients grappling with these conditions.
In addition, the Orthopaedic department and Liver Transplant services have been recognized for their exceptional work, each securing the 10th-best position in the country. This highlights KIMSHEALTH's unwavering commitment to providing superior care and services in these vital health sectors.
Maintaining High Standards Across Departments
The hospital's Nephrology department deserves special mention for clinching the 11th position in India. Their commitment to providing exceptional care to patients dealing with kidney ailments and diseases has resulted in them being recognized as one of the top departments in the country.
On a broader scale,KIMSHEALTH's overall performance as a Multi-Specialty hospital has been commendable, securing the 17th position in the national rankings. This acknowledges the hospital's prowess in combining various specialties under one roof.
Recognition: A Testament to Dedication and Quality Care
These recognitions signify more than just rankings; they are a testament to KIMSHEALTH's unwavering commitment to prioritizing patient welfare and upholding high standards in medical care.
Each rank mirrors countless hours dedicated healthcare professionals have invested in honing their skills, continuously upgrading technologies to stay at the forefront of medical advancements, and maintaining an unwavering dedication to patient satisfaction and well-being.
Driving Technological Innovation in Healthcare
Acrucial part of KIMSHEALTH's success stems from its keenness to leverage technology in healthcare. The hospital continuously invests in the latest medical equipment and technologies to enhance its diagnostic and therapeutic capabilities.
Thistechnological prowess, combined with the expertise of its healthcare professionals, ensures that KIMSHEALTH remains at the forefront of medical innovation, driving better outcomes for patients.
A Team of Skilled Professionals
The backbone of KIMSHEALTH is undoubtedly its dedicated team of skilled healthcare professionals. The hospital boasts a team of experienced doctors, nurses, and support staff who work tirelessly to provide the best care to patients. Their combined experience and knowledge have been crucial in achieving high rankings in the Outlook Health 'Best Hospital' rankings.
Patient-Centered Care: The Heart of KIMSHEALTH
Patient-centered care is at the heart of KIMSHEALTH's philosophy. The hospital believes in treating patients as individuals, with unique needs and concerns. This approach extends beyond merely addressing medical needs, encompassing the mental and emotional well-being of patients as well. KIMSHEALTH's commitment to creating a comfortable, supportive environment for patients sets it apart from many of its competitors.
Commitment to Research and Continuous Learning
KIMSHEALTH has a robust research program that supports its commitment to continuous learning and staying updated with the latest developments in medical science. The research undertaken at KIMSHEALTH significantly contributes to its success, facilitating the development of innovative treatment methods and approaches.
Striving for Excellence and Leading the Way
The Outlook Health 'Best Hospital' rankings 2023 serve as a yardstick for the overall quality and standard of healthcare services provided by a hospital. KIMSHEALTH's recognition in various medical domains endorses the hospital's continuous endeavors to provide exceptional patient care.
These recognitions reflect KIMSHEALTH's unwavering dedication to adopting advanced medical technologies, fostering a skilled team of healthcare professionals, and delivering personalized, patient-centric care. Beyond being a testament to their current achievements, these rankings also serve as a motivation for the hospital to further elevate its standards, continue its path of innovation, and strive relentlessly to transform healthcare delivery in India.
Conclusion
Therecognition from the Outlook Health 'Best Hospital' rankings 2023 is not just an honour but a responsibility that KIMSHEALTH willingly accepts. As it continues to strive for excellence in healthcare, KIMSHEALTH remains focused on its mission: "To provide high-quality cost-effective care with courtesy, compassion, and competence". As a leading healthcare provider, not only in India but globally, KIMSHEALTH stands as a beacon of hope, health, and healing.