Pediatrics
KIMSHEALTH Pediatrics department is considered to be one of the best health care centres for the treatment of neonates, children, and adolescents. With a vast number of doctors specializing in each province including cardiology, neurology, oncology, gastroenterology, endocrinology, intensive care, developmental pediatrics, and pediatric surgery, KIMSHEALTH provides you with comprehensive health care in its true sense. Quality care from primary to the tertiary level through various subdivisions is our motto.
---
---
Procedures & Treatments
General Pediatrics
Expert pediatricians at your service

8am to 8pm OPDs by consultants

Comprehensive check-ups and health for all kids concept

Teleconsultation facilities at your doorstep
Well Baby Clinic
Well organised clinic for assessment of growth, nutrition, development and vaccination for babies

Systematic vaccination program with perfect cold chain maintenance

Child friendly staff with non-threatening and playful environment

Protocolised home vaccination available after teleconsultation
Pediatric Emergency Services
Team - Pediatric ER and ICU team, Adult ER team, Anaesthetist, pediatric Surgeon, pediatric orthopaedics and Pediatric neurosurgery team
Round the clock emergency facilities for managing all critically sick children

State of art pediatric ER equipped with all advanced facilities like invasive and non-invasive ventilation, multichannel monitor, bedside USG, portable chest x-ray and CT facilities

Transport of critically sick children from in and out of city by well-trained KIMSHEALTH transport team available 24 x 7

Pediatric polytrauma centre with services of pediatric surgical team round the clock
Pediatric Intensive Care
1. State of art PICU with 16 beds with 3 pediatric surgical beds and 2 negative pressure isolation rooms
2. Round the clock pediatric intensivist available
3. Expert management of all critically sick children
Respiratory critical care

Neuro-critical care

Hemato-oncology critical care

Cardiac critical care

Polytrauma and neurosurgical care

Surgical and burns care

Poisoning and snake envenomation
4. High end services like:
ECMO

Dialysis

CRRT

Plasmapheresis

Organ transplantation
Pediatric Respiratory Clinic
Comprehensive management of children with allergy and asthma- including diagnostic workup and long term follow up

Services available on all week days

Advanced diagnostics like lung function testing and FeNO available

Allergy testing (skin prick and serum) for children with asthma, food allergies and other allergies
Pediatric Gastroenterology and Nutritional Services
All diagnostic and interventional procedures for children with diseases of liver and gastrointestinal system are available

Preventive and therapeutic counselling for nutritional disorders in children

Nutritional therapy for all forms of nutritional disorders and Inborn errors of metabolism

Facilities for investigation and management of children with malabsorption are available
Pediatric Cardiology Services
Expert care for acute and long term management of all congenital heart diseases

Round the clock emergency services for critical cardiac conditions

Preventive and adolescent cardiology services along with obesity clinic

Expert and comprehensive management of conditions like Kawasaki disease, rheumatic heart disease, childhood hypertension, pulmonary hypertension, cardiomyopathies etc
Pediatric Neurology Services
A "one stop" centre for comprehensive diagnosis and management of disorders affecting brain, spinal cord, nerves and muscles of children

The facilities offered include: Neuro-critical care in children- One of the best centres with all facilities for intensive neuro-monitoring for the management of status epilepticus, meningoencephalitis, autoimmune encephalitis, neuromuscular disorders and GBS. Facility for plasmapheresis, intravenous immunoglobulin, immunomodulators like rituximab are available

Specialty clinics|

Pediatric Cerebral Palsy And Neuro Muscular Clinic

Epilepsy clinic – Children with seizure disorders and refractory epilepsy are evaluated and optimal care given./

Neuro-metabolic and neuro-genetics clinic – Evaluation, diagnosis, management and long-term follow up along with genetic counselling given/

Ketogenic diet clinic – Evaluation and dietary management for refractory seizures/

Diagnostic services facilities for EEG, video EEG, nerve conduction studies, EMG, BERA and sleep lab facilities for children with sleep disorders available
Pediatric and Adolescent Endocrinology Services
Specialist services in the diagnosis and management of children and adolescents with hormonal disorders

Commonest growth disorders like poor growth and short stature are assessed by screening for thyroid or growth hormone deficiency and hormone replacement therapy provided when indicated

Expert treatment provided for: Diabetes Mellitus, Growth disorders,Thyroid dysfunction, Early and late puberty, Obesity and weight management, Bone health and calcium metabolism, Adrenal disorders, Disorders of sexual differentiation

Specialty clinics
1. Diabetic clinic – Evaluation, treatment and follow up of children with juvenile or Type 1, Type 2 and other forms of diabetes. The team comprising of pediatric endocrinologist, dietitian, diabetes educator, ophthalmologist, pediatric neurologist and psychologist provides state of the art care which includes techniques such as continuous glucose monitoring and insulin pump therapy
2. Obesity clinic- offers dedicated multispecialty care involving pediatric endocrinologist, pediatric cardiologist, dietitian and nurse educator for obesity and its co-morbidities like lipid abnormality, hypertension and diabetes
We evaluate and if necessary, treat children and adolescents with early or late sexual development and other pubertal problems like breast development in boys and menstrual irregularities in girls.
Developmental Pediatrics
Developmental pediatrician- services available on all week days

Developmental therapist –Available on all week days.

Multidisciplinary support team – pediatric neurologist, pediatrician, neonatologist, child psychologist, pediatric orthopedician, physiotherapist, occupational therapist, speech therapist, ophthalmologist and dietitian

High risk newborn developmental screening and diagnostic assessment

Developmental stimulation and developmental therapy

Evaluation of children with developmental delay, speech or behavioural concerns

Comprehensive management of neuro-developmental disorders like Autism, ADHD, Cerebral palsy, Global developmental delay etcwith an individualised education plan and regular follow up

Cross consultation with multi-disciplinary supportive team
---
Videos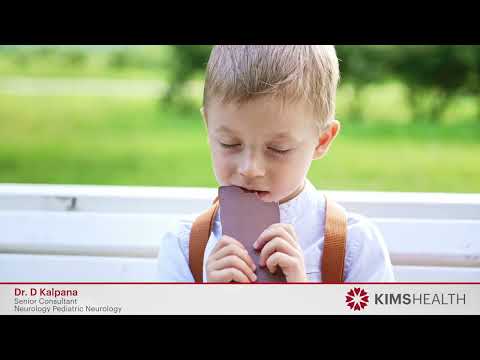 Pediatric Neurological Disorders - Insights from Dr. Kalpana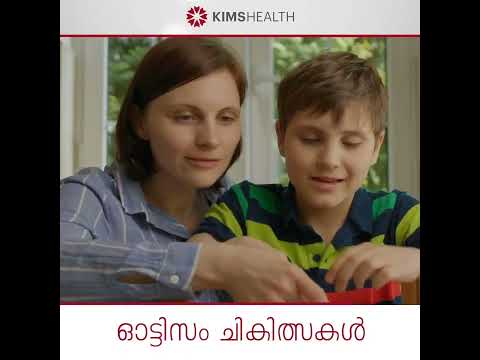 Autism Explained: Insights, Management, and Treatment with Dr. P A Mohammed Kunju
View All Videos

---
Articles
---