Child & Adolescent Counseling & Wellbeing
"A misbehaving child is a discouraged child"- Alfred Adler. For every behaviour, there is a cause. If the reasons for the emotional and behavioural issues are identified and rectified at the earliest, it assures better wellbeing of the child and family. We help families handle behavioural, psychological, emotional, physical and academic problems of children from 2 years to 18 years.
Our Doctors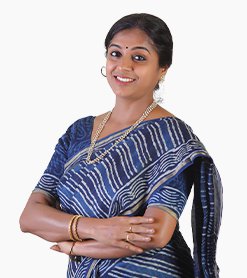 Dr. Jamila K Warrier
Consultant
---
Holistic Medicine, Child & Adolescent Counseling & Wellbeing
---
KIMSHEALTH Trivandrum
---
Procedures & Treatments
Counseling for children and adolescents with emotional, academic and psychological issues.

Remedial education and study skills corrections for children with academic difficulties.

Evaluation and management of Autism Spectrum Disorders.

Speech and language assessments and therapies for childhood language disorder.

Behaviour Modification therapy for children with behavioural problems and Attention Deficit Hyperactivity Disorder (ADHD)

Occupation Therapy and Sensory Integration Therapy for Children with developmental delays.

Psychological Testing and Assessments.
---
Videos
View All Videos

---
Articles
View All